James Bowden
Co-Founder/Principal
James graduated from Rose Bruford in 1994 and has worked regularly as an actor in theatre and TV. His career has been diverse appearing in the original West End cast of "The Beautiful Game", open air Shakespeare, pantomime, repertory theatre, off West End, number one tours, TV and music videos. James has also trained as a teacher for both adults and secondary school students. Recently he has developed his own approach to the art and craft of acting called "The Process" which is a fundamental element of the training at The Dorset School of Acting and will be publishing his book in early 2015. This approach has proven to be extremely successful with his students gaining places in Conservatoire Drama Schools and also actor's agencies.
Laura Roxburgh
Co-Founder/Principal
Laura started performing at the age of six and began her theatrical training in 1988 in local youth theatre. Having trained with the UK's leading vocal coach Mary Hammond, most of Laura's professional work has been in Musical Theatre both touring and off west end including "Grease", "The Little Shop of Horrors" and "Seven Brides for Seven Brothers". She has also worked in commercials and TV including ITV's Drama 'Alibi' with Michael Kitchen.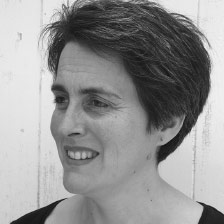 Beatrice Brooke
Voice Coach
Beatrice gained a first class degree in Italian and Linguistics before training as a drama teacher. Inspired by Barbara Houseman, she went on to train at Royal Central School of Speech & Drama, gaining a Postgraduate Diploma in Voice Studies in 1996. Since then she has worked at Arts Ed, Mountview, RADA, RWCMD and the Oxford School of Drama. She returned to Oxford several times between 1998 and 2013 as a core tutor, teaching voice, text, accent and phonetics classes and giving one-to-one tutorials and production support to Foundation, Postgraduate and 3 year Acting students.
Beatrice now works privately in London and Dorchester with actors, storytellers and business people, and in professional theatre. Recent accent work includes The Recruiting Officer and Worst Wedding Ever at the Salisbury Playhouse (Gareth Machin). She is currently exploring Kristin Linklater's voice training method through Kristin's workshops.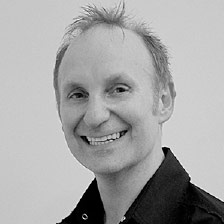 Darren Bartlett
Singing Coach & Musical Director
Darren Bartlett is a local singer/songwriter, composer, arranger and performer with a diversity of talents, including vocal coaching, vocal performance and Piano. He is also a recognised internationally acclaimed choral composer and his published works include arrangements for choirs, solo voice, piano and ensembles.
As a composer and arranger, he has over 200 titles and three full-length stage musicals to his credit. His works have been featured on BBC Radio & Television and have been performed and recorded in many arenas worldwide. His composition "Song of Peace" (Lyrics Dr. Wayne Bartlett) was recorded by the BBC Choir Boy of the year in December 2002 selling over 30,000 copies
Darren trained with the late Ian Adam, who was responsible for coaching Michael Crawford for his role in the Andrew Lloyd Webber blockbuster musical, The Phantom Of the Opera.
Darren's portfolio of performances include many prestigious venues: in the UK at the Glasgow Royal Concert Hall, Birmingham Symphony Hall, Bridgewater Hall (Manchester), and in London, The Royal Festival Hall, The Queen Elizabeth Hall, Wembley, The Palace Theatre and The Royal Albert Hall. US Venues include the Hollywood Bowl, and in Canada, Roy Thomson Hall and the Toronto Ford Centre for the Arts. He has maintained close links to home performing on a number of occasions at local theatres in support of many national and international charities.
As a vocal coach, Darren is committed as the director of his own vocal harmony group, Salvacosta who were the South West heat winners of the BBC Choir of the Year competition in 2012 and 2014.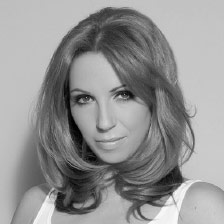 Nikki Jenkinson
Dance Teacher/ Choreographer
Nikki began her dance training at the age of 3 performing in many shows at local theatres and had the opportunity to be taught by working professionals in the industry, at the age of 16 she then went on to study A level dance.
At 18 Nikki decided to further her dance training and gained a three year place at Performers College under Direction of Brian Rogers. During her time at Performers Nikki received a well-rounded training in dance and Musical Theatre majoring in Jazz and Contemporary dance. Nikki graduated from Performers with a three year National Diploma Trinity London in dance and Musical Theatre.
Since then Nikki has worked professionally for many years in the industry in a wide variety of contracts from Cruises on the MV Astor and MS Astoria, and corporate work in the UK and Abroad in well known venues such as the Dorchester Hotel in London. Nikki also performed in UK theatre tours, Want you back Take That, Best of Both worlds, High school musical and The Hannah Montana tribute show, Nikki also worked in the Gigantean live Circus tour in Dusseldorf Germany.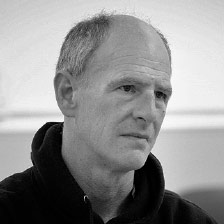 Peter Courtenay
Improvisation Coach
Peter began acting at The Royal Court Theatre, London, in 1978 where he worked with some of the leading directors and playwrights of the time, including Edward Bond, Heathcote Williams, Howard Brenton, and Caryl Churchill.
Peter has been a professional actor for over thirty years. He has performed in countless productions from London to The Edinburgh fringe; from repertory companies to Large scale No1 Tours, national and international street theatre, commercials and voice overs. He has also appeared in numerous BBC dramas and plays for radio 4.
One of Peter's specialist areas is Improvisation for Performance. He spent four years on London's Improvisation circuit which included a years residency at a top London Comedy Club. He continues to perform with his own Improvisation company and teaches the art of Improv to a broad range of people along with running Direct theatre School with his wife, Juliette.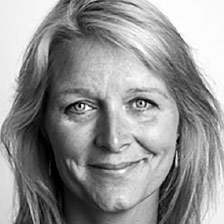 Sasha Paul
Acting Teacher
Sasha Paul trained at The Birmingham School of Speech and Drama. Her TV credits include: a leading role in several episodes of Peak Practice, Casualty, Dangerfield, Boon, Howard's Way and The Inspector Allen Mysteries.
Her film work includes: A Foot in the Door, Lighthouse, Extracts from my Diary, Liars Dice and has also worked extensively at The National Film School. Her Theatre credits include Steel Magnolias, Twelfth Night, A Midsummer Nights Dream, East, Dead Guilty, Dick in Dick Whittington, Agnes in Agnes of God, Emma in Emma's Story, UK Tour of Noises Off, Popcorn and Of Mice and Men.
Sasha has performed in numerous Radio plays, and review shows, in London and at the Edinburgh Festival. She also works in Role-play training, Corporate work, and as a Director. She is trained in British Sign Language. As a writer she has written for both TV and Theatreand her play 'Someone Else's Husband' is due to be performed off Broadway in New York. She was also the founder member of local theatre company, Dramatic Productions/Agency.