---
Auditions don't get any better after Drama School!
---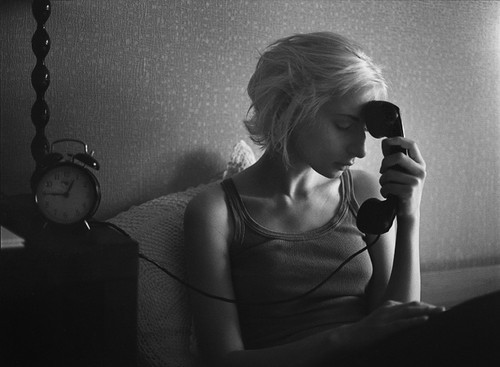 ---
Recently there has been some comments on the twittersphere that have highlighted just how harsh Drama School auditions can be and how they can affect those who are auditioning. There is a lot of talk about how unfair these in and out fleeting chances are and how there is little thought to the poor young hopeful who may have travelled for miles at great expense to be abruptly turfed out of the hallowed grounds of their dreams.
There is no doubt auditioning for acting courses sucks!! I remember my experiences of the shattered nerves, the nail-biting to see if you have made the cut and watching the smug euphoria on the faces of those that have managed to get through to the next round only to face it all again! I hated them! They were a brutal means to an end. I have only just been reading about Sir Anthony Sher's ignominious audition attempts at Central and RADA but look how he eventually fared! I had the same experience with the musical theatre courses, throwing myself around in the dance audition like a middle earth orc and praying that I could scrape through the singing in order to show my piece only to be cut at the first hurdle! It was horrific!
I am pleased to report that the auditions at The Dorset School of Acting are a much more civilised affair where you at least get to show everything you have prepared and have a nice cosy chat with the principals to boot! Then after dance you get to have an improvisation session. We need to see as much of you at your best as we can.
The bad news is that to be honest with you, it doesn't get much better once you have graduated and embark on the journey to becoming a great performer. You will still get those in and out speed dating reminiscent auditions which find you waiting patiently by your mobile hoping to hear but not getting as much as a "not this time thank you"! Your nails will still take a bashing and your heart will drop when your agent does try and break it to you gently after your 17th recall!. It is a tough business but when it works, it's the best business in the world.
But don't think badly of those big Drama Schools who have to usher young wide eyed hopefuls through their gates like so many young cattle to their slaughter. It is incredibly hard for them to personalise your experience when they are seeing up to and beyond 5000 young people a year. One Principal of a very well known Drama School contacted us today after they saw a comment of how one of our previous students had had a bad experience in one of their auditions before they came to us. They were upset and truly wanted to understand what they had done wrong. As Drama Schools we all have the responsibility to do the best we can for the young people coming through our doors. Maybe we should practice our own acting training and imagine that, although this may be the 99th time that you have heard that speech, it is the first time that we have heard it because it is the first time they have performed it to us. Maybe then this horrible necessity of our business may be less traumatic for those young hopefuls.
Grin and bear it and break a leg!
The Dorset School of Acting's 1 year Diploma in Acting & Musical Theatre has 100% success in getting it's students into further training at RADA, LAMDA, LIPA, Bristol Old Vic Theatre School, Royal Central School of Speech & Drama (CSSD), Rose Bruford College, ALRA and East 15 as well as professional work. Check out our full time courses here: http://bit.ly/DSAfull