---
The Condition of the Middle Class!
---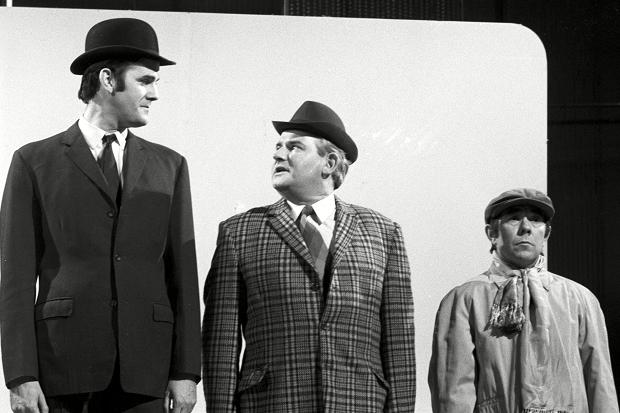 ---
All this continuing diatribe about how the working class are being excluded from the acting profession really chafes my balls!!! If I hear one more pseudo working class star belabour the fate of their class I am going to scream!   I am sick to death of hearing how they are being excluded from training as actors and how soon working class roles will be played by middle class actors. First of all surely by definition all actors are engaged in a middle class profession, they are not working or labouring in a mine or in a sweat shop. As underpaid as it may be for the majority of us we actors have elected to embark on this career. We are not forced out of necessity to get up at the crack of dawn and complete physical labour till dusk. Secondly and perhaps more importantly it is not the working class that are finding it difficult to get funding for Drama School courses but the middle classes! The best indicator of this is the DaDA. Because it is means tested if you come from a truly underprivileged working class background currently you will be awarded both a maintenance and fee grant to support you. If however you are from a middle class family where one parent is a 'professional' and the other is self employed you earn too much to receive a DaDA at all but are expected to stump up the £20,000 needed to cover both maintenance and fees. But as we all know middle class people have that much money kicking around spare all the time! The majority of accredited Drama Schools offer degrees now and as such students can apply for a student loan and again if you are from an underprivileged working class background you will qualify for support with your maintenance and fees whilst if you are middle class, guess what, yep you will only get your fees covered with the loan.
Now don't get me wrong, I myself was born working class, I lived in a council house, was brought up in a single parent family and there wasn't much spare money floating around. So I am not some gloating middle class idealist who feels hard done to by the recent spate of ill informed assertions. I just feel that the balance needs to be redressed and that instead of bleating on about how our profession is excluding the working classes we should be campaigning for a fair way to allow ANY talented student the opportunity to train to be a performer.
This argument has only come to the fore in the advent of talented actors such as Benedict Cumberbatch and Eddie Redmayne gaining such a high profile recently. Yes, they are reported to come from wealthy families, but there are working-class success stories out there like James McAvoy and last year one of our 1yr diploma students of limited means went to RADA.
Whilst researching this blog it did become apparent that there are a number of up and coming actors who are middle class but my previous point about financial support still stands. The only explanation I can think of that could answer why there aren't as many high profile working class actors out there, is that all this press stating that the working classes are being excluded is being believed by aspirational young working class actors. Perhaps they aren't bothering to apply for Drama School training because they are being convinced by the stories.
It is the responsibility of those in the media spotlight to inform young aspiring actors, regardless of their financial background, and let them know about the opportunities available to them. With the introduction of fee paying for higher education everything has changed, no matter what your circumstances you will still be faced with a huge debt at the end of your course. This can be a great burden to carry when starting such a difficult career but if you are determined, talented and lucky enough you will find you have chosen one of the most rewarding careers there is.
The Dorset School of Acting offer a 2yr accelerated diploma and a 1yr diploma course in Acting and Musical Theatre. Check out their courses here http://bit.ly/DSAfull